Multi-Wire Lugs
These Multi-Wire Panel Lugs are Made in the U.S.A.. and In Stock for immediate order. Multi-wire lugs are 4 or more wire hole, or multiple barrel lugs.

New and In-Stock!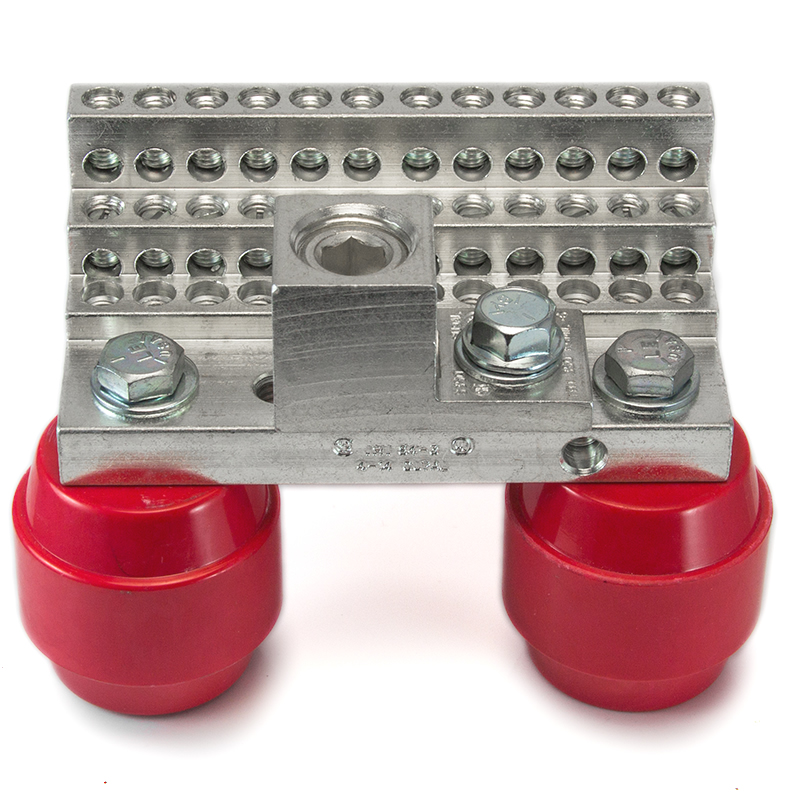 Power collection (solar), Power distribution, Ground Bar, Floating Ground bar, Neutral Bar.

New multi-purpose, compact, 3-tier, 600V, 2000V, multi-wire power and ground and neutral lug for panel builders UL508A. Bus mounted or optional insulated stand-off mounted, SA1.1 Listed category ZMVV. Usable with UL508A table SA1.1 Listed Category QEUY2 standoffs. Modular design allows: 24 wire and 36 wire versions 4-14 AWG, 85A per wire NEC rated with 75C wire, 310A 1x350kcmil copper wire, 620A 2x 350kcmil copper wire, Three tier design provides compact footprint to save panel space, Lug rated under UL486A-B for up to 2000V uninsulated, Supplied with or without 350kcmil-6 line wire lug, 1 line lug per kit (24S4-3) and 1 or 2 line lugs per kit (36S4-3), Includes anti-rotation feature for line wire lug(s), Line lug mounting hardware included in kit, Two types of customer mounting bolt configuration possible: bolts with and without nuts. Optional standoffs insulators for wide range of QEUY2 rated voltages. Slotted steel zinc plated 4014 binding screws for universal screwdriver availability. Hex socket 350kcmil line wire binding screw for ease of torquing large wires. Optional hex socket load screws.